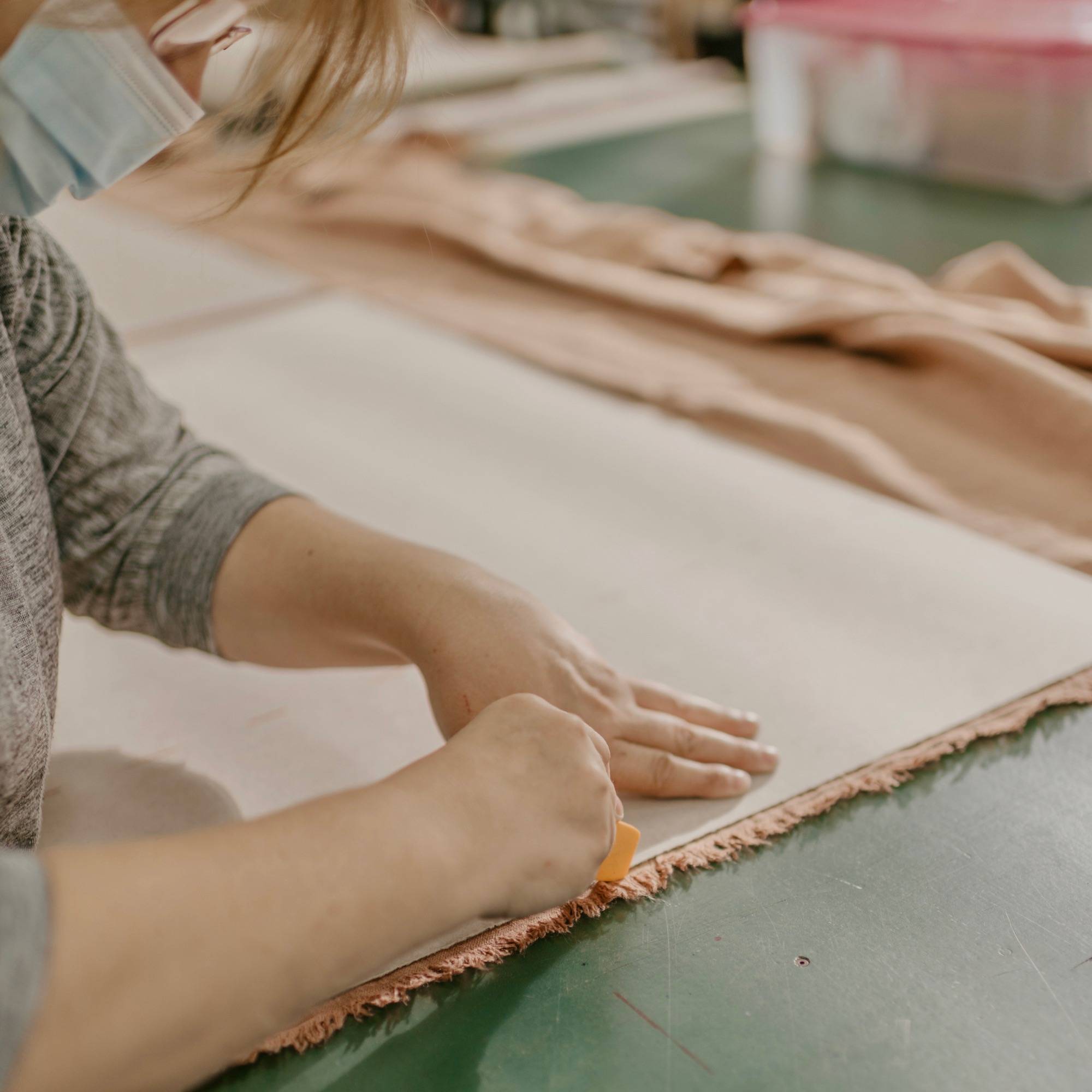 Behind each Joli Nous product, there are long hours of work to elaborate the pattern, the tracing and the perfect cut.

Patience, detail and precision are required during this important preliminary stage.
We offer you models with a perfect finish. That's why we work with high quality fabrics (woven & dyed only in Europe) as well as with Gütermann yarns of a remarkable resistance for each of your pieces.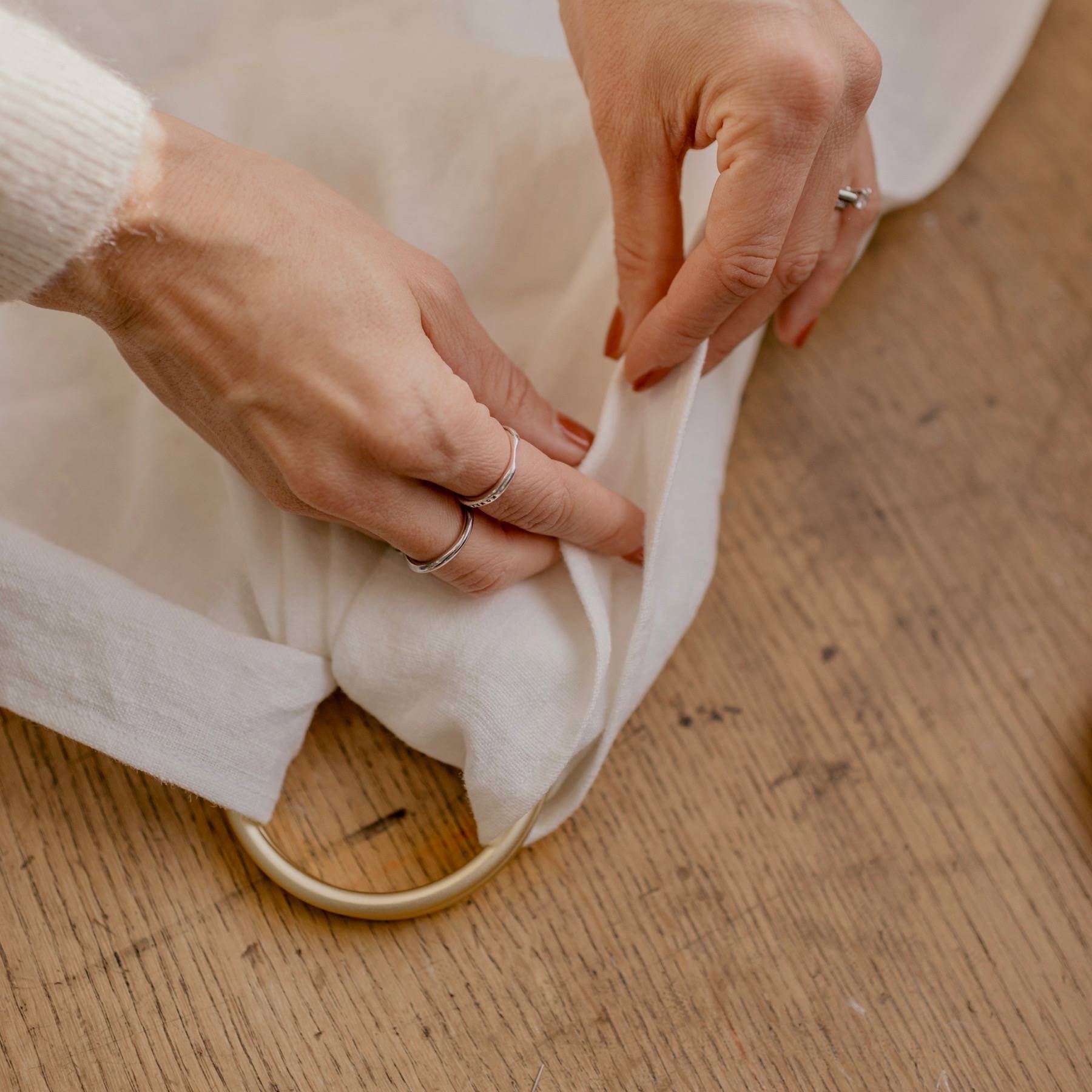 Careful & resistant finishes
For the sake of detail, we leave no stone unturned in the design of your Ring Sling. A thorough quality control is carried out after each product is finished. Our rings are engraved Joli Nous to make each piece chic, precious and unique.
Each piece is packaged in a beautiful Kraft Box, 100% recycled and recyclable. In addition, we take the time to handwrite you a personalized note with each of your orders.